It's a bit on the technical side, but if you're into moths, eyes, and stacking, you might like this little guy.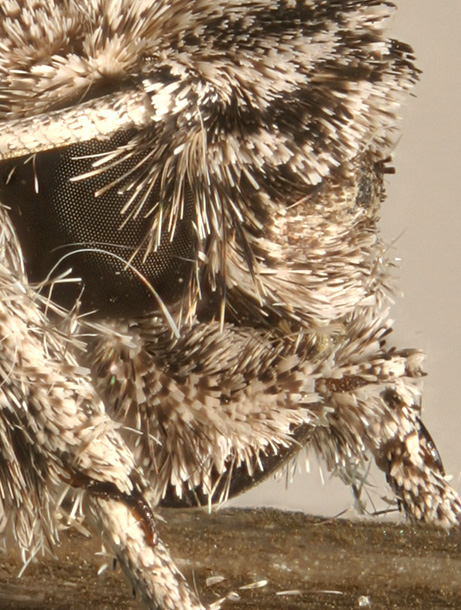 The above is a crop from a full frame that looks like this.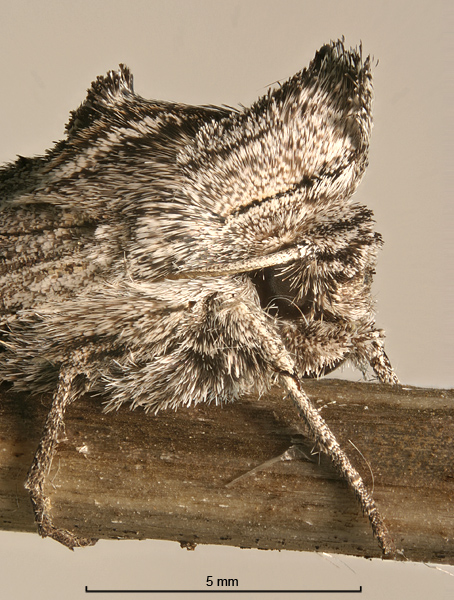 This was the cover photo for News of the Lepidopterists' Society, Summer 2005 issue. It's an illustration for my article there,
"An Introduction to Extended Depth of Field Digital Photography"
.
Technical details on this image: "...constructed by CombineZ5 software from a stack of 48 individual pictures stepped in depth by 0.005 inch (0.127 mm). As shown by the crop, this image resolves the details of individual scales, over a total depth of more than 6 mm. Canon Digital Rebel camera with 55mm lens on bellows, reversed, at f/8 setting. The moth is an unidentified live noctuid in its daylight resting pose."
There's more info about lighting etc in the article.
These moths survive by imitating bark during the day. They can be incredibly cooperative about sitting still -- as long as you keep a light shining on them!
Speaking of strange anatomical features, check out the "claw" at the knee of each front leg. I have no idea what those are for. Didn't even know the moths had them, until I shot this picture.
--Rik
Edit: to fix broken links