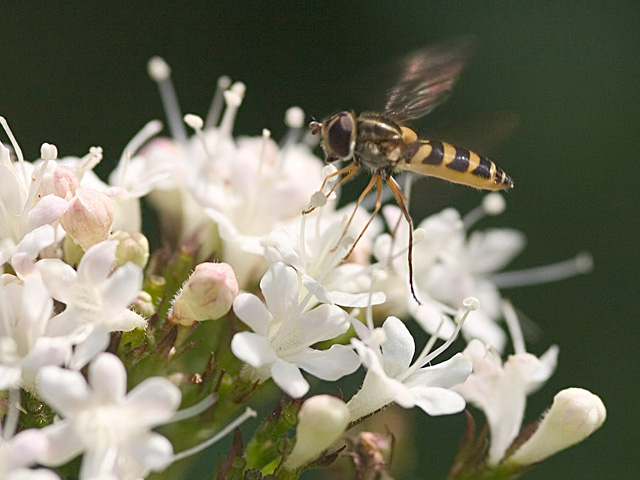 Canon D300
Sigma 105mm macro
ISO 200
1/400 sec
f/5.0
direct sun, no flash
crop by 25%
I like this shot for the posture and movement.
I wish I could take credit for the timing, and for placing focus in the middle of the body so that five legs are fairly clear.
But the fact is, it was sheer luck.
I was going for a traditional sharp head shot. It seems that either I twitched, or the fly jumped the right way just as the mirror went up.
Either way, this shot came out much better than all the ones that I planned!
--Rik