It's turning fall here in the Pacific Northwest,.
I guess the aphids are doing their get-ready-for-winter strange stuff.
These are on a milkweed plant in my garden.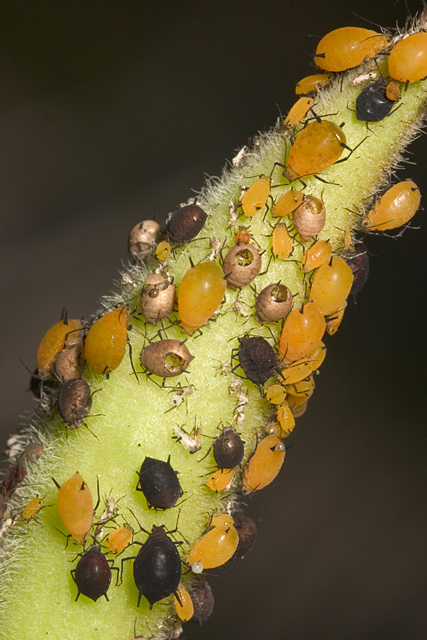 Canon D300
Sigma 105mm macro at 1:1, no crop
1/200 sec at f/16 setting, ISO 200
Electronic flash, Pentax AF200T on manual 1/8 power, held at end of lens.
I know that there are others in this group who know a lot more about aphids than I do.
Can someone please chime in to tell me about this bizarre assembly of forms and colors?
I am especially curious about what might have formed the empty shells with the circular holes carved in their abdomens.
You can see the full-resolution image (431KB) at
http://www.janrik.net/insects/Misc/2005 ... ullRes.jpg
)
Here is a 50% crop at max posting size that shows more detail for the forum.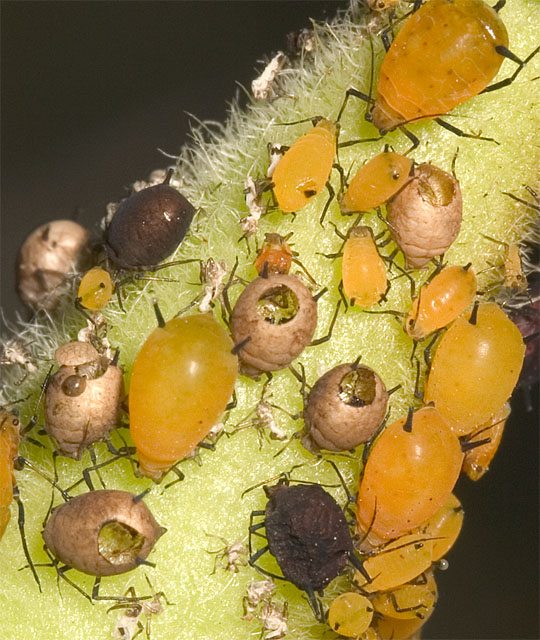 --Rik