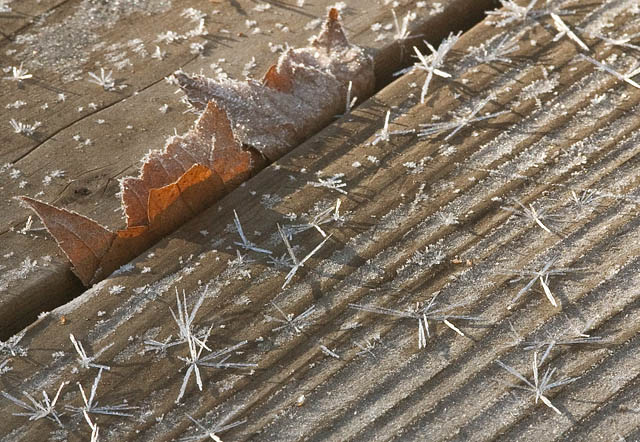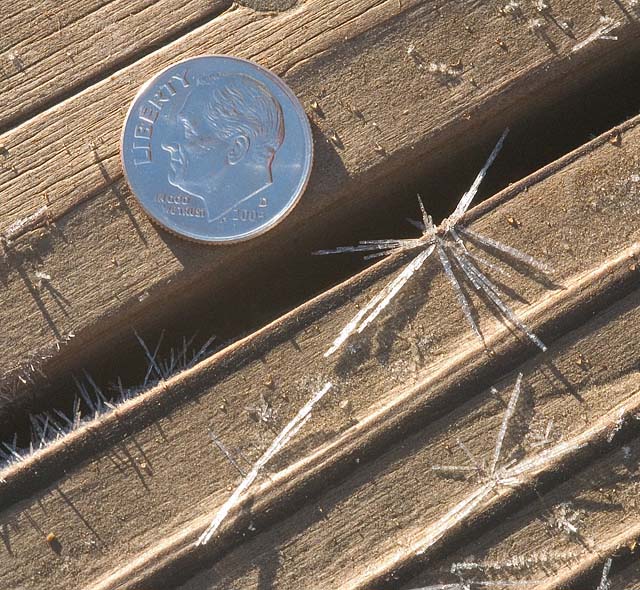 Back in November, I posted pictures of some weird
frost spikes
that had formed on my freshly oiled wood deck.
Well, guess what -- they've been coming back periodically all winter. We've had a warm winter -- lots of frosts but not much snow. Now it's getting on toward spring, the days are warmer but the nights are still cold, and the frost spikes are getting bigger than ever!
I checked how big a dime is: 17 mm diameter. That makes the biggest of those frost spikes over 14mm long, and perfectly straight. I would be fascinated to learn what process causes these things to form!
The process that makes them go away is interesting as well. 10 minutes after I shot these pictures, the spikes had completely vanished, leaving behind not even a trace of water. Apparently they just sublimed away in the light of the rising sun. Not a bad way to go, actually.
--Rik
Canon Digital Rebel
Sigma 105mm at f/16, 1/125 sec, ISO 800