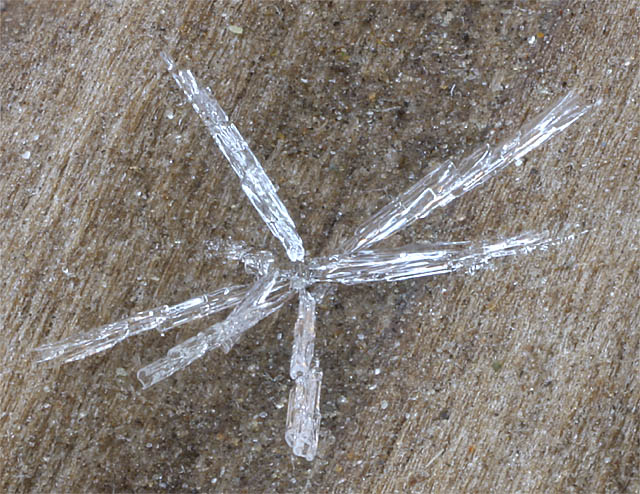 Bald Eagle, this one's for you.
The frost was small this morning. This cluster was only 5mm wide from tip to tip.
Technical stuff: This picture is cropped from a Helicon Focus stack of 15 images, shot at 11mm field width (2X onto the sensor), using Canon 300D with a 50mm El Nikkor enlarging lens reversed on bellows. ISO 200, f/16 setting (f/48 effective), 1 second shutter.
There's not much working distance with such a short lens, but I haven't shelled out yet for a long macro setup. That's why I'm so interested in your Sigma 150 plus tubes.
--Rik
Previous posts:
Frost Spikes
,
Frost Spikes 2