Yep, more weird frost.
I have previously posted several times about the strange clumps of long thin straight ice crystals that have been forming on my deck this year.
Last night the weather was different, I guess. What formed were generally a lot more horizontal, and instead of being long, thin, and sharp, they were shorter, with clubbed ends. Many of them also appeared to have grown in stages, having rings like fish scales. The temperature must have been right at freezing when I shot these -- you can see drops of liquid water on the wood.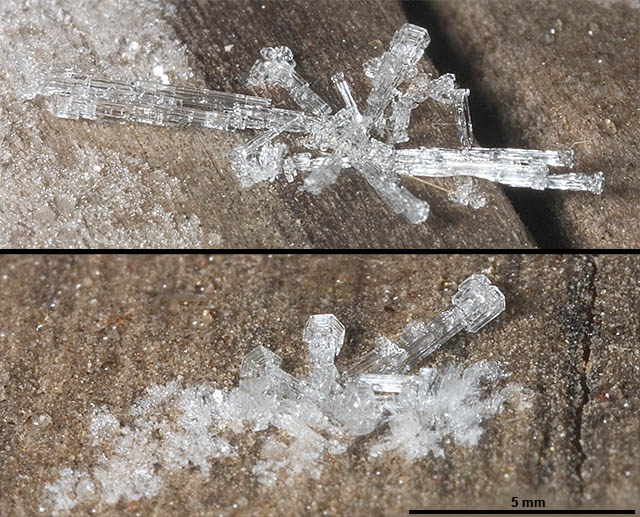 Here is the same clump at two scales.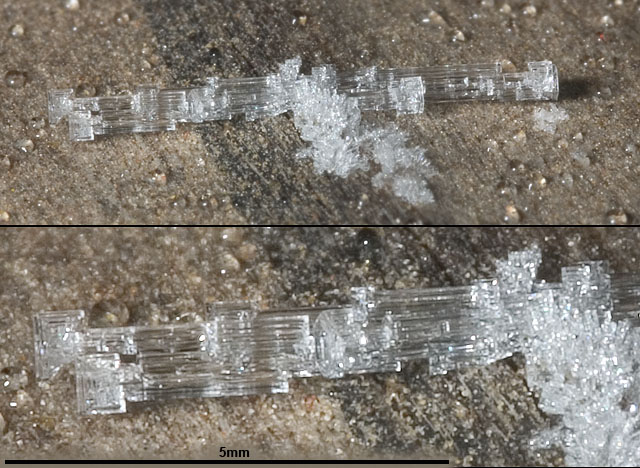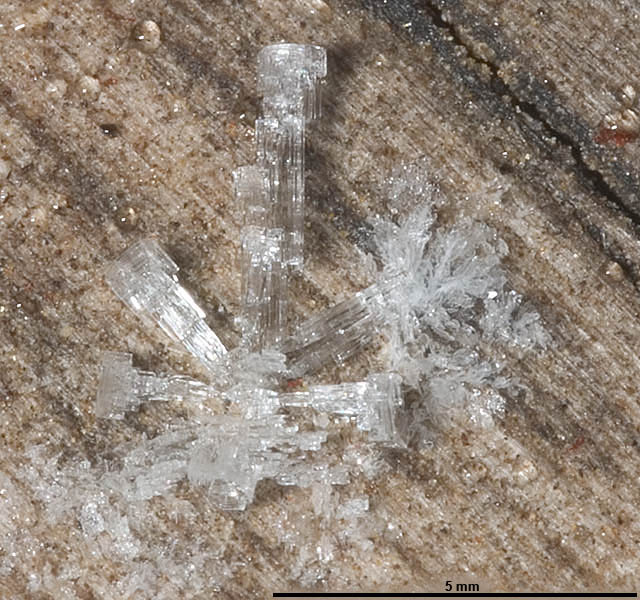 Canon 300D, Sigma 105mm at 1:1 + crops, f/22, strobe at 6",.
Previous postings
[1]
,
[2]
,
[3]
.
--Rik