When I first saw these white flecks on a green Scotch-Brite pad next to my sink, I thought they were some chemical re-crystalizing.
But they got bigger and bigger.
Eventually I looked at them with a magnifying glass. Wow!
I have no idea what this stuff is, but it sure looks interesting.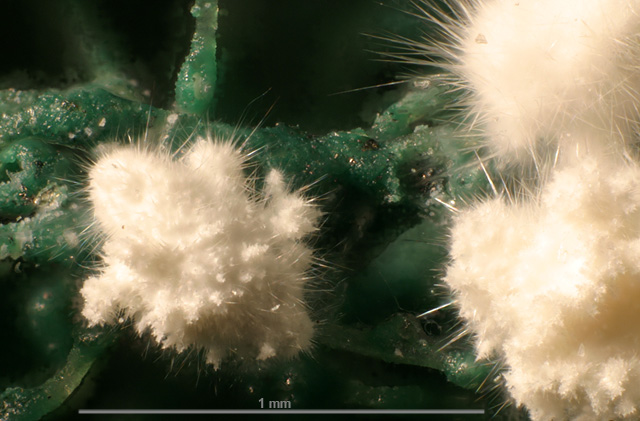 Canon 300D, Luminar 16mm f/2.5 at f/5 on 150mm extension, stacked with CombineZ5, 59 frames stepping focus by 0.001".
--Rik