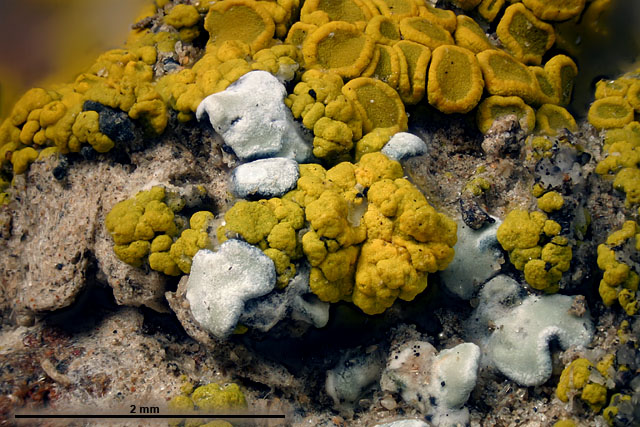 These lichens grow on little chunks of volcanic rock on top of "Red Mountain". That's a local landmark that is actually an 800-foot-high hill covered by grass and occasional bushes. This is in a small chunk of south central Washington State that gets around 7 inches total annual precipitation.
I really like the color of these critters.
Hope you do too!
--Rik
PS. I posted out a
bigger version
too, in case you'd like to see some more detail.
Canon 300D, 3.2X NA 0.10 microscope objective on bellows, stacked with Helicon Focus, 0.002" focus steps .