Well, the butterflies aren't really active yet out here in the Pacific Northwest. But since it seems to be butterfly week, I'll contribute this shot from the archives. This is a typical small male blue (
Euphilotes sp.),
sucking up salts from soil near a campfire circle.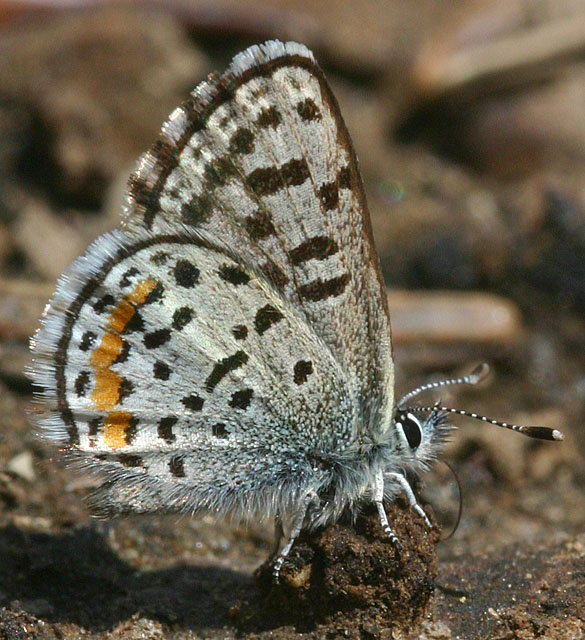 Sigma 105mm, cropped from roughly 1:2 image.
Handheld, natural light, f/16, 1/160 sec, ISO 400.
In all fairness, I have to admit that this particular little fellow was rather more approachable than most.
To illustrate this point, and for the sake of scale, I offer...
...the finger?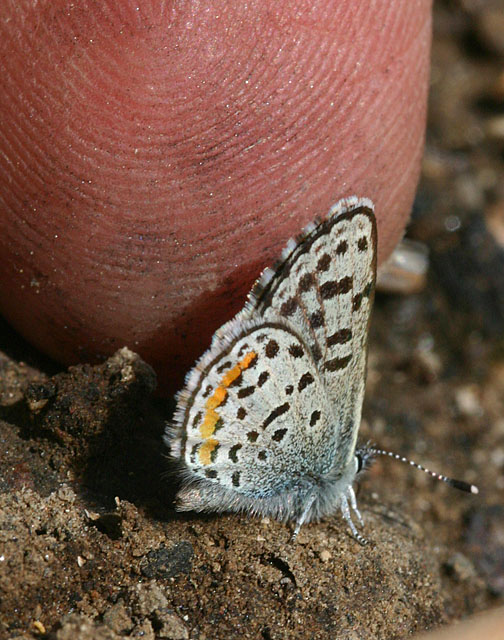 Hope this brings a small smile to your faces.
--Rik