Here's something a bit different for you.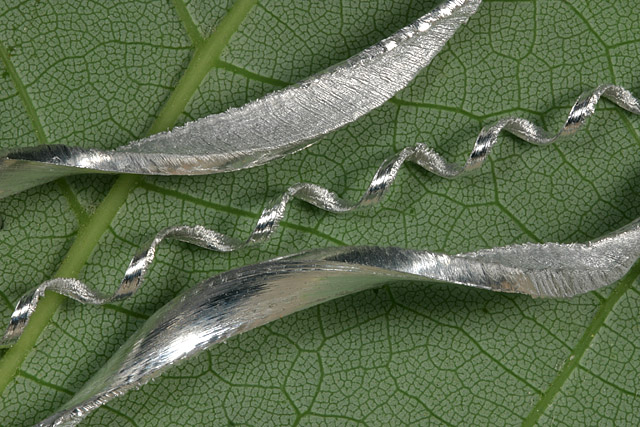 These are actually little curls of aluminum that came off cutting tools when I was doing a bit of machining recently. The larger two are from a drill bit, the smaller one from a lathe chisel.
What I think is cool about these things, is how much they look like little glaciers when you look close.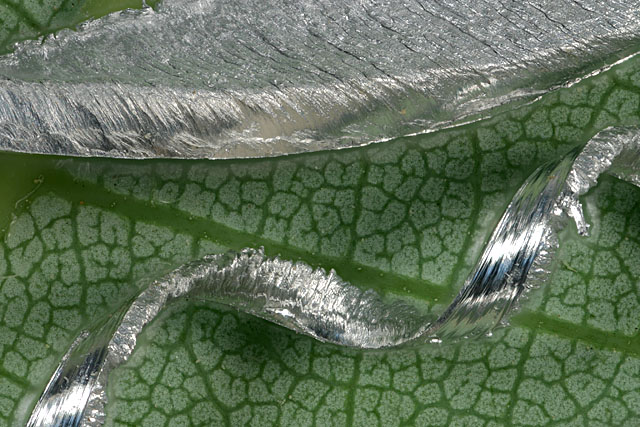 One surface is polished from direct contact with the tool, while the bulk of the metal and the opposite surface are heavily striated.
The striations are caused by compressive shear forces that make the metal grains slide across each other without coming apart.
So the process really is very much like what happens to the body of a glacier, except of course with the metal it happens a lot faster and hotter.
The background is the underside of a maple leaf, just 'cuz I thought the color and texture went well with the metal.
Hope you enjoy these!
--Rik
Technical: Both pics are full frame, deeply stacked. The first one is Sigma 105mm at f/11 at 1:1 (22.7mm wide), 0.020" focus step. The second one is Olympus Zuiko 38mm at f/4 at 3.4:1 (6.73mm wide), 0.002" focus step.