A few weeks ago, I posted about some "
tiny spring flowers
" that were only about 3mm across.
Today I ran into these even tinier flowers, growing by the side of the road in sand under a sagebrush.
Now I know they say to keep an eye out for the little things. But this seems like going to extremes!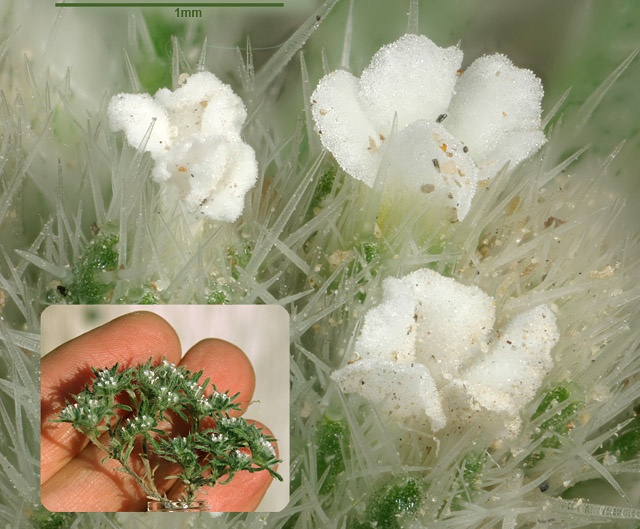 I don't know what these flowers are. The University of Washington's
online herbarium
didn't help on this one (though it usually does great!), nor have any of my match-the-picture books. This one may remain a mystery. I suppose it's worth noting for posterity that the flower with apparently 4 petals is an anomaly -- most have 5.
--Rik
Technical: Canon 300D camera, Olympus 38mm macro on bellows at f/5.6, stacked by Helicon Focus at 0.002" focus step.