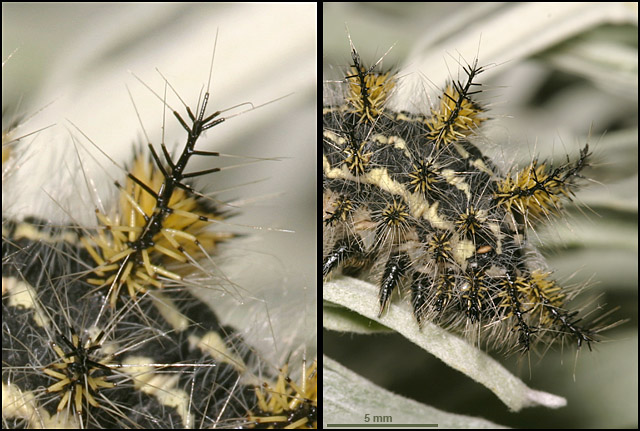 This is a Sheep Moth caterpillar,
Hemileuca hera
. It is native to the sagebrush steppe of Eastern Washington and is one of the few animals that will actually eat Big Sagebrush (
Artemisia tridentata
).
Taxonomically speaking, these things belong to the Silkmoth family (Lepidoptera:Saturniidae). But you're not going to get any silk from these fellows -- they pupate underground just about the time things heat up for summer.
Besides which, I doubt that you'd much enjoy raising them. The spines are politely called "urticating", which is to say they sting like crazy on sensitive skin like the back of your hand. The welt lasts about a week for me, itching most of that time.
--Rik
Canon 300D, Sigma 105mm, flash.