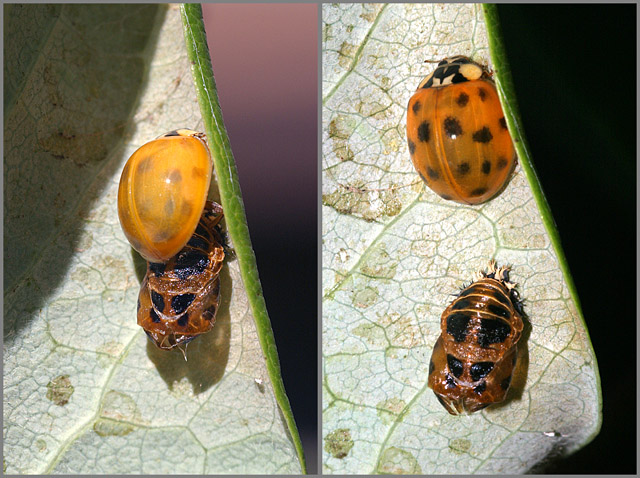 This is the same beetle, about 3 hours difference between the pictures.
Like many insects, lady beetles emerge from the pupa showing only a hint of their final colors and patterning. The colors develop as the adult hardens.
That's the beetle's old pupal skin hanging head down below the beetle. The adult had already hardened up quite a bit by the time I found it, but it was not at all eager to move. It did eventually move a centimeter or two after I handled the leaf to get the first shot, but it went right back near the pupal skin when I left it alone. I have no idea why it would do that, or even whether it's typical behavior.
--Rik
Canon 300D, Sigma 105mm at 1:1, full frame, f/11 direct sun (left) and f/16 on-camera flash (right).