Probably not!
Sorry if I seem to be overworking this subject, but I'm having great fun looking at this structure in detail for the first time ever.
Here's the other half of the trigger mechanism. This is the "underside" of the famous spine that slips into the slot. It's actually the dorsal side of the spine, but since the clicks happen mostly when the beetle is on its back, it operates mostly "this side down".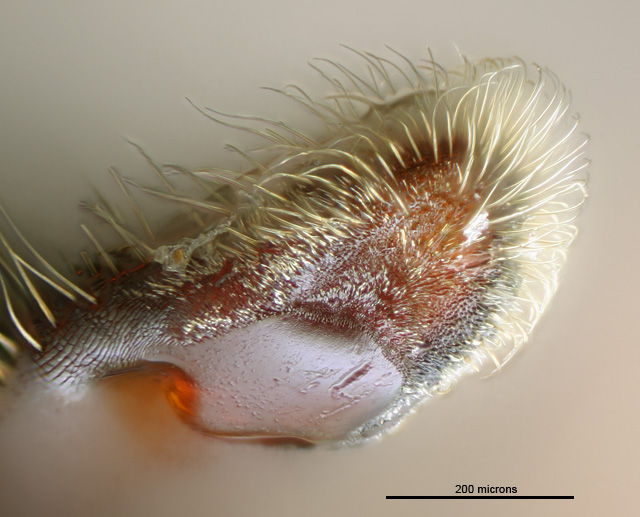 Looking more closely...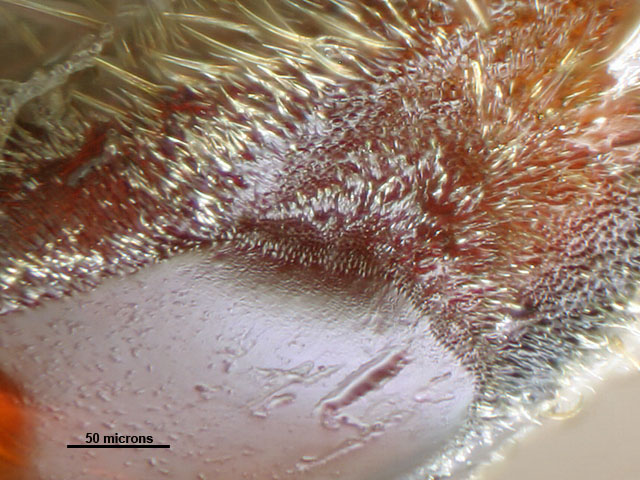 And finally a composite of both parts of the trigger -- sort of an "exploded view".
In operation
, the two parts lock together at the ridges that are marked.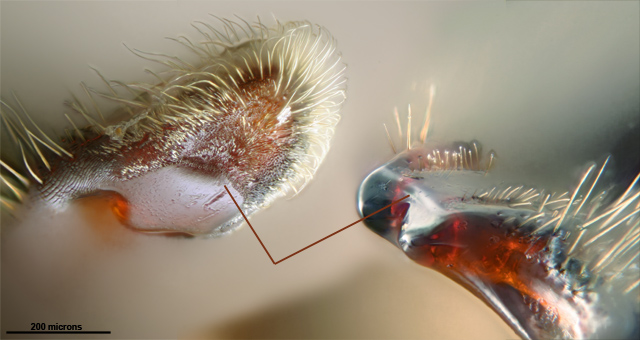 Technical data same as for the
first post
, Edmund 20X NA 0.40 microscope objective, direct projection onto sensor of Canon Digital Rebel, stacked at 0.0002" (5 microns) using Helicon Focus.
Hope you're enjoying these as much as I am! When I first tried this lens, I didn't think it was going to be much use for stacking. Sometimes it's nice to be wrong.
--Rik
Edited to add, 4/28/2023: old journal papers describing the operation of this mechanism can be found at
https://janrik.net/Papers/ClickBeetlePaper1.pdf
and
https://janrik.net/Papers/ClickBeetlePaper2.pdf
.