In order...
The Triumph -- a pristine male Arrowhead Blue (
Glaucopsyche piasus
).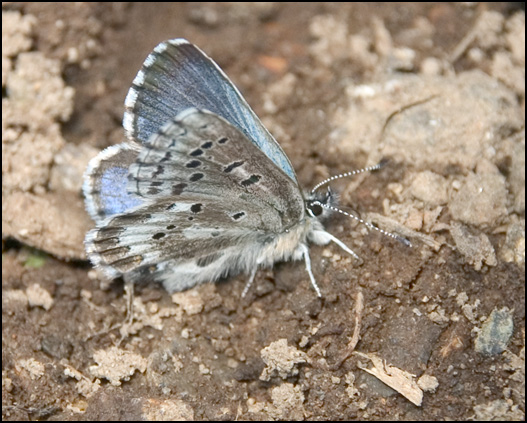 The Tragedy -- what should have been like the first, except that this sad individual did not succeed in getting
any
of its wings properly expanded. It was just sort of hanging around, waiting to become something else's dinner -- most likely some of the local ants. By the way, if you can't figure out what's where with this deformed bug, you're in good company. It's hanging upside down on a green plant. The bright blue petal-like shapes are the top of the far-side wings. The near-side wings are curled even more strongly. All you can see of those is about the basal 1/3 of the underside.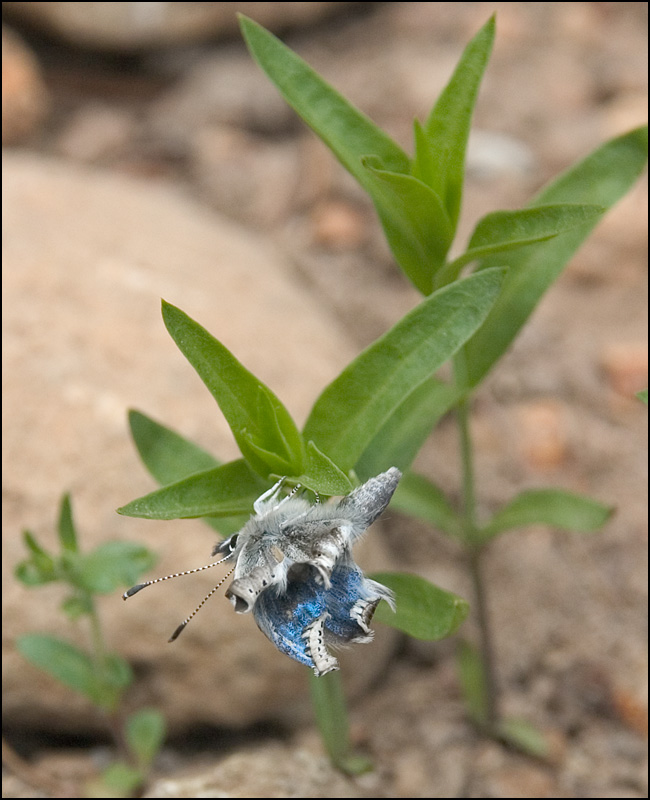 The Impossible Dream -- one of the local ants. The deformed butterfly shown above would have been an appropriate target. But I guess you never know until you try. This little fellow seemed quite oblivious to the fact that, in this case, its intended meal was a bit too big and active to pin down and carve up. (The butterfly tolerated two attacks with just twitching. On the third it gave up and flew away.)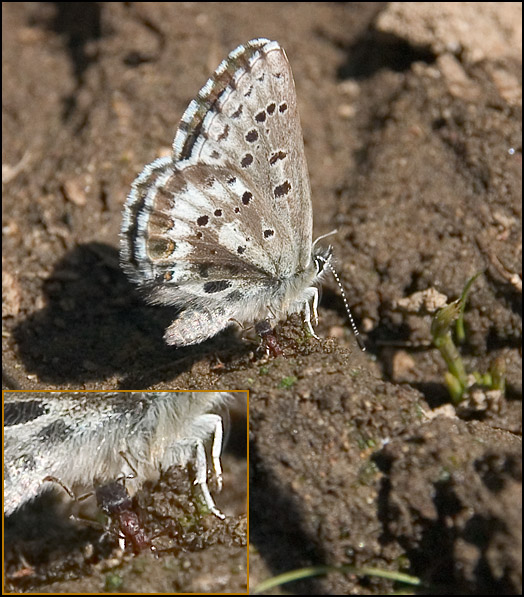 These were all shot a couple of days ago, on a backpacking trip into the Goat Rocks Wilderness Area up here in Washington State. I don't plan on doing much macro on these trips, because I limit my equipment to pretty much what I can strap to my chest. But once in a while things are big enough and interesting enough to be worth shooting anyway. I thought these qualified.
Canon 300D, Sigma 18-125mm 1:3.5-5.6 DC at 125mm, closest focus and nothing else (no tubes, TC, or closeup lenses). These are pretty extreme crops from what would be 1536x1024 pixels at full frame. (The inset on the third picture is "actual pixels" from 3072x2048.)
--Rik