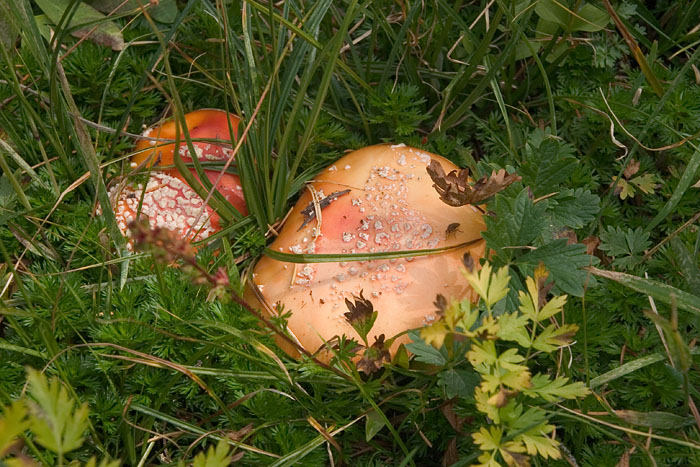 I found this picture today while rummaging around in photos from last summer. Nothing special, but I liked the colors in it.
A closer crop...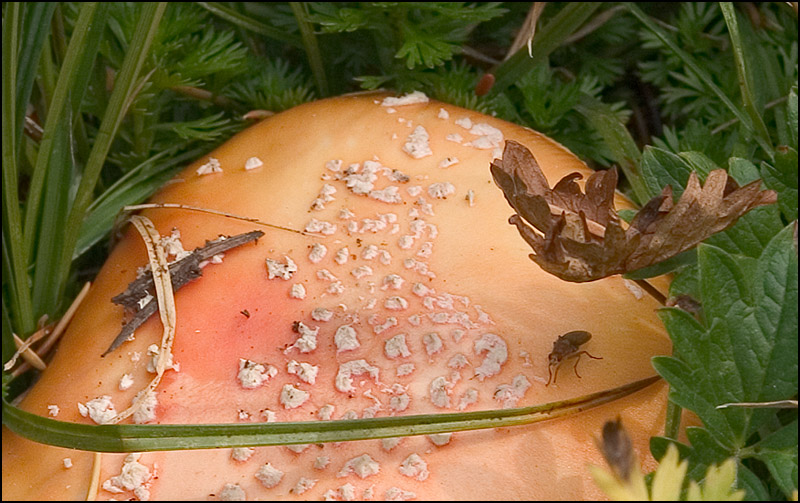 I have never looked at these mushrooms very closely before. It looks like the white spots might be left-over chunks of an outer shell that gets fractured and spread apart as the orange stuff grows.
Do any of you folks know about these things?
--Rik