...if the winds and clouds be right,
then the sun shines through a tiny hole 'twixt the branches of the hornbeam trees,
and lights this patch of locust bark with colors just like these: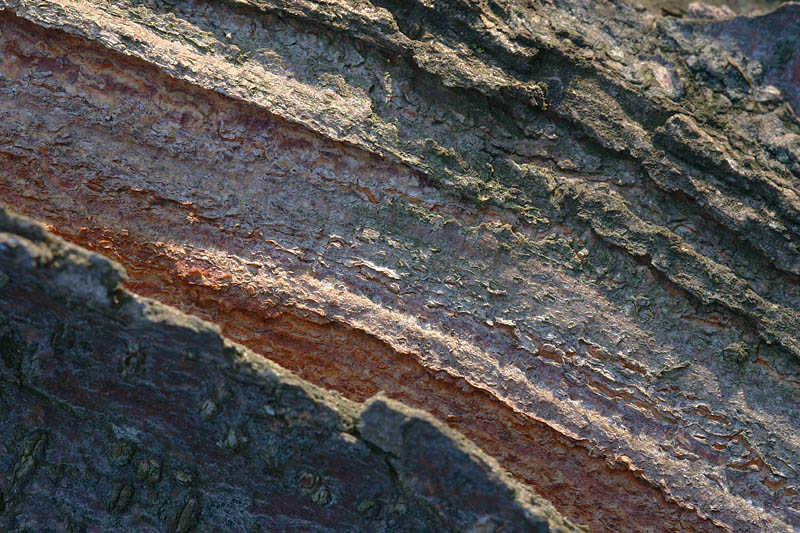 Well, sort of.
Actually the colors back on the summer solstice were a lot better, but I didn't have a camera handy and watching the bark was a lot like watching a sunset -- different every few seconds.
The sun angle was not so good tonight, but at least the camera was ready. I'll take what I can get!
Hope you enjoy this little chunk of roughness.
--Rik
Canon 300D, Sigma 105mm macro at ~1:4, 1/5 sec @ f/11, ISO 100.