This has got to be my favorite spot of the last couple years.
Conrad Basin is in the Goat Rocks Wilderness, in the southern Cascade Mountains of Washington State. (See
Google map
.) It takes me about 12 hours to get there, 2-1/2 of them by car and the rest by foot. By wilderness standards, the hike up is pretty much a "walk in the park", but it's a longer steeper walk than most people like to take, so I've usually got the place pretty much to myself.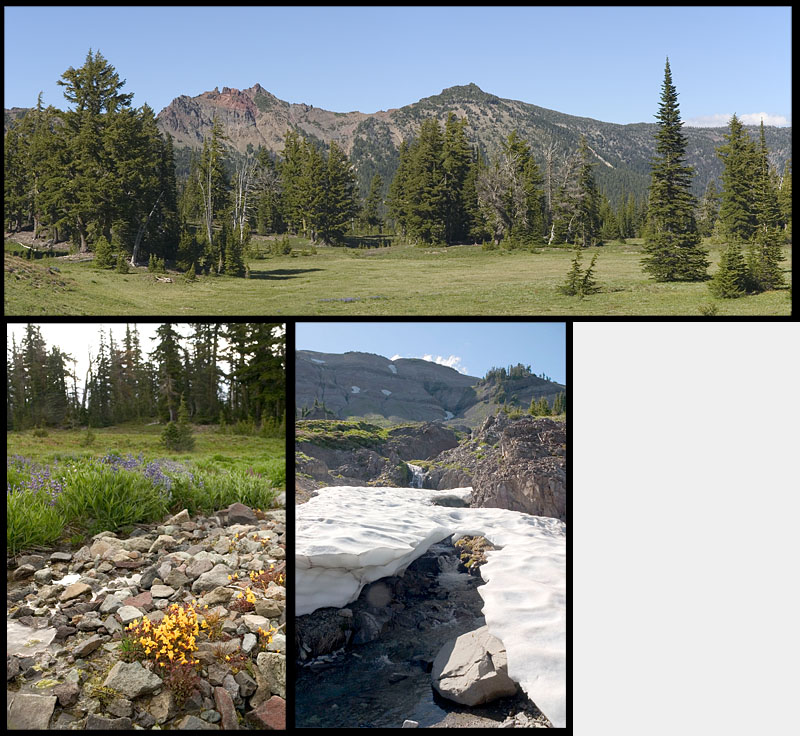 Most of the pictures posted here are pulled from a couple of trips last summer, after almost all the snow had melted. That takes a while at 6000 ft elevation in Washington.
When I was up there a couple of weeks ago (June 29-30), the higher elevations looked like this: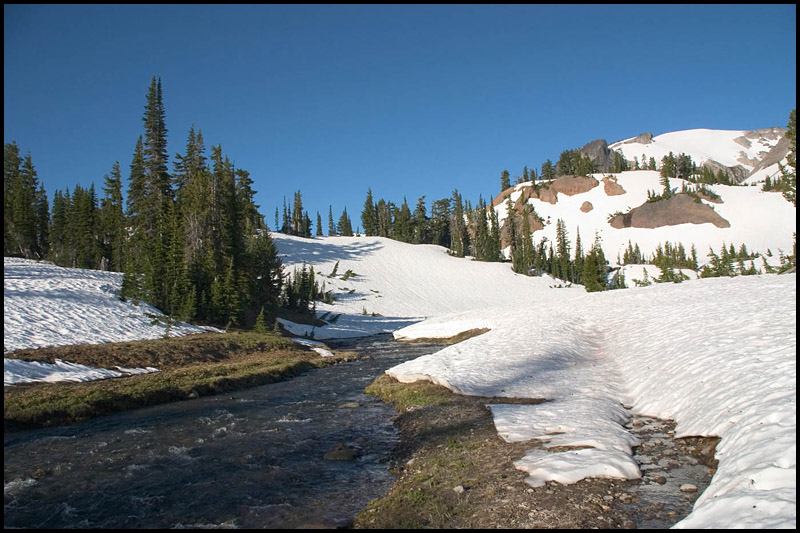 Most of this snow will melt off a few weeks after this picture was taken. The white stuff on the highest peak here is actually ice that lasts all summer -- a small glacier that'll probably be gone from global warming in a few more years.
The vegetation gets pretty interesting near treeline. These conifers have seen some rough times.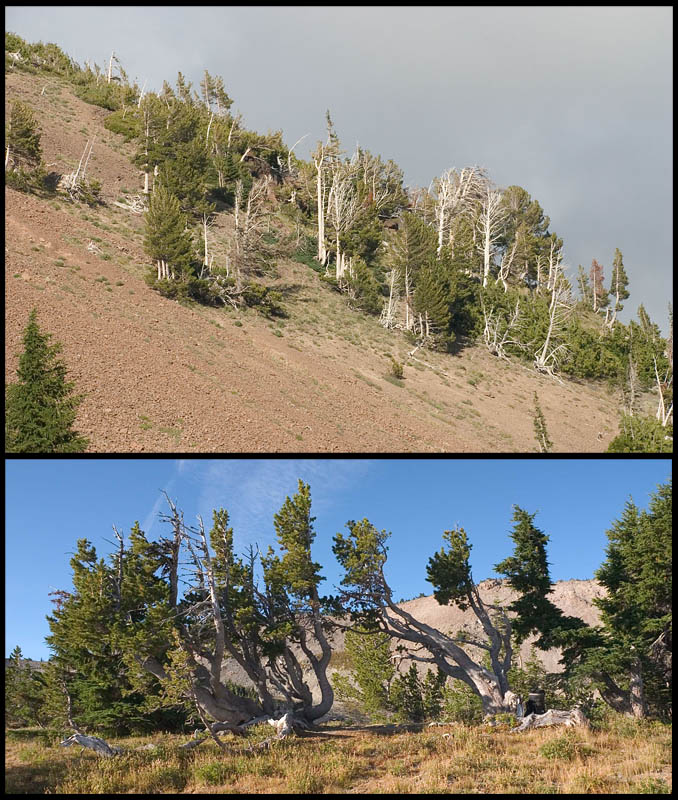 There's a reason, of course, why they call the mountains the "Cascades". Especially in spring, there are a lot of waterfalls. The ridge behind my favorite campsite has a half-dozen when the snow is melting. What's pictured here is Conrad Creek itself, the main one in the drainage. The falls in the background is a couple of hundred vertical feet, none of it free fall, just all very steep. There's another one that starts a couple hundred yards downstream from here, and I think another one below that before the creek calms down and joins the South Fork Tieton River, which oddly enough is smaller than Conrad Creek every time I've crossed the junction.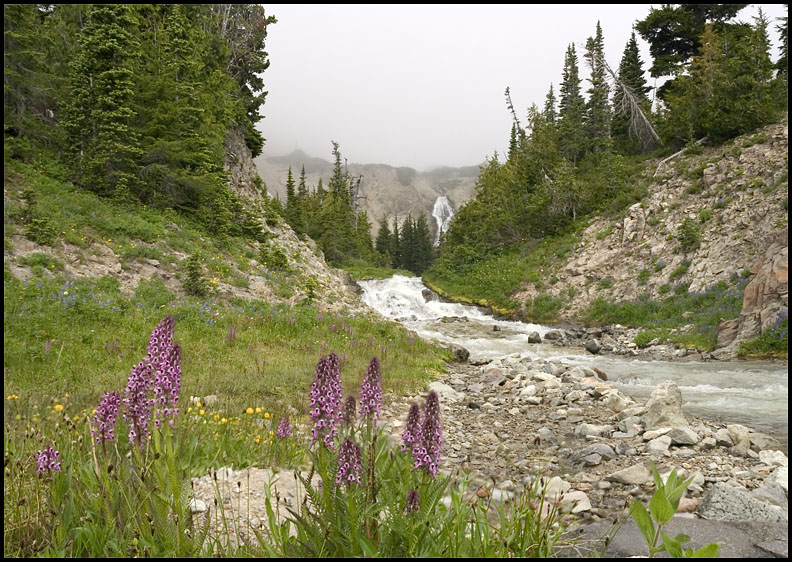 Many more pictures and such are posted at my main web site,
http://www.janrik.net
.
Look for the section labeled "South Fork Tieton / Conrad Basin Hikes".
--Rik