I found these while out backpacking last weekend. On alder, I think, right next to a creek.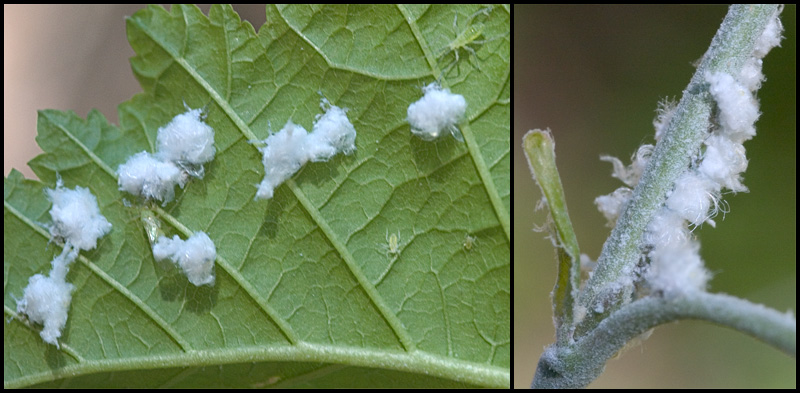 It was a bit tricky to get a decent picture of these things. For one, the critters who were neatly lined up were in the shade. It was fairly dark and low contrast, and I wasn't carrying a flash.
"No problem!" I say, "I'll just bend a branch out into this little patch of sunshine."
A wonderful idea, except for one detail.
It turns out that unlike ordinary aphids, these critters are
highly
mobile. A bit of unnatural vibration, and they're on the move. I clocked them at 5 mm/second, 10 when they're really excited. This little chunk of animated gif is at 3X actual speed, but you get the idea.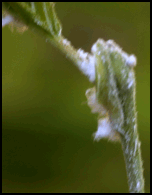 The trick finally turned out to be looking around harder, and finding a tastefully arranged bunch of bugs on a branch that was already in the sun. I shot a small set of pictures trying not to move around too much, and it turned out that three of them were close enough to the same view that Helicon Focus could do a good job stacking them.
I also took some bugs home and followed them around for a while with a flash until (by chance!) they happened to get into a good position when I snapped the picture.
Here are both results -- on top is in the field in direct sun, bottom is on my kitchen table with flash at 6 inches.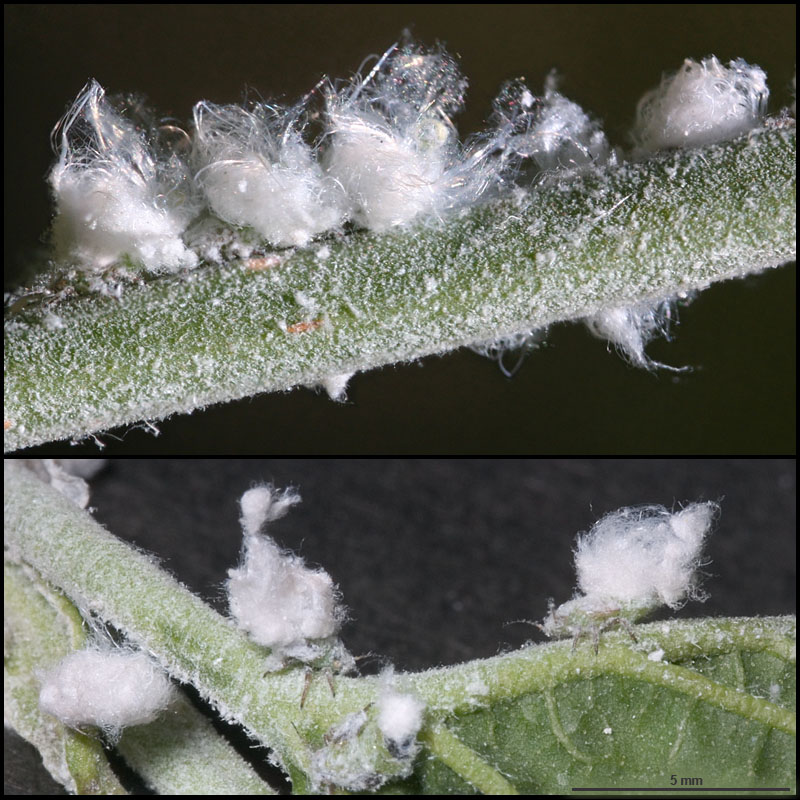 Those of you who have been tracking the forum for a while may remember some spirited discussion a few months ago, regarding the ID on some critters that Ken shot, and whether they were really springtails or some kind of wooly aphid (Adelgidae). Hopefully, these won't stimulate quite so much controversy. Family Pemphigidae, I believe, and almost certainly not related to any human illness.
--Rik
Canon 300D and Sigma 105mm macro, mostly at 1:1.